There's nothing quite like a roaring fireplace to add the perfect sense of comfort, familiarity, and excitement to a room! The question is: How do you use your decor and design capabilities to reflect the best possible home fireplace that you can think of? Fortunately, it's more than possible to have a highly aesthetically pleasant home fireplace that also reflects your personal tastes.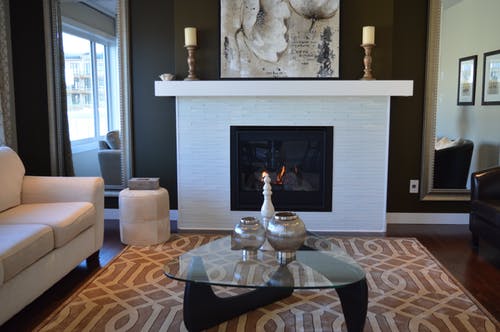 These five tips should get you well on your way to having a unique, personalized fireplace that helps you finally complete your home. Let's get started!
Eye-Catching Patterns
Letting it feature stunning or intricate patterns is a fantastic way to get immediate attention on the fireplace and draw your guests into the area. Patterns have the benefit of being able to work well with many different textures, materials, themes, and color schemes and the bottom line is that you can seldom go wrong with a patterned fireplace!
Try looking through some different options for your fireplace pattern and see if something doesn't grab your attention right when you look at it. You might find yourself pleasantly surprised by the sheer variety and quantity of choices!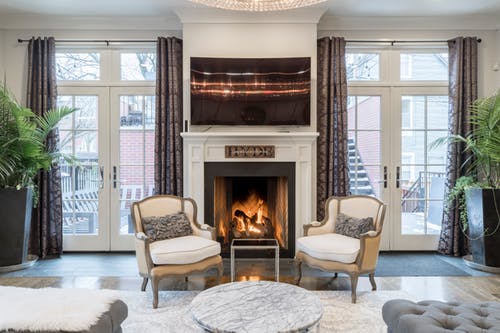 Quality Materials
The next major item to consider is the material. And luckily, there is no shortage of options here either! Porcelain, for instance, can be a great choice if you want to try to emulate a wooden fireplace while maintaining a contemporary look.
Alternatively, marble is a wonderful material for a grand or dramatic vibe with your fire pit while concrete can give it a sleek, fashionable appearance while maintaining a traditional function. The best material will depend on your personal preferences, your plan's layout, and other unique factors, so you might want to make list of the pros and cons of different materials for your fireplace and see what comes out ahead.
Striking Colors
Bold, confident colors can elevate the fireplace to the next level, especially if you're stuck in a rut and having difficulty setting it apart from others. Options here could include unusual blue shades, a theatrical red tint, or any other color that seems stunning and unexpected.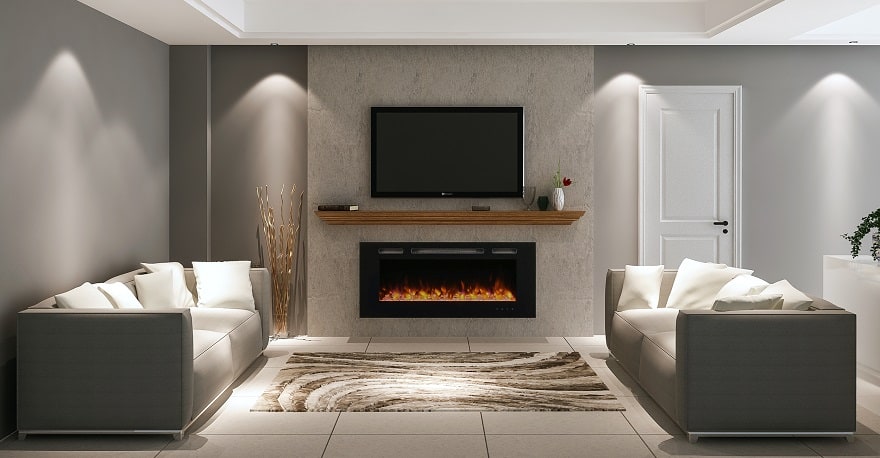 These striking color tones can have the dual effect of making your fireplace unique and personal while also having an elegant, popular appeal to it. Look through some different color options and keep an open mind about some of the more eccentric choices; you never know what might capture your imagination!
Creative Themes
Another inventive and innovative option for making your fireplace a one-of-a-kind reflection of your own personality is to pick an original theme for it!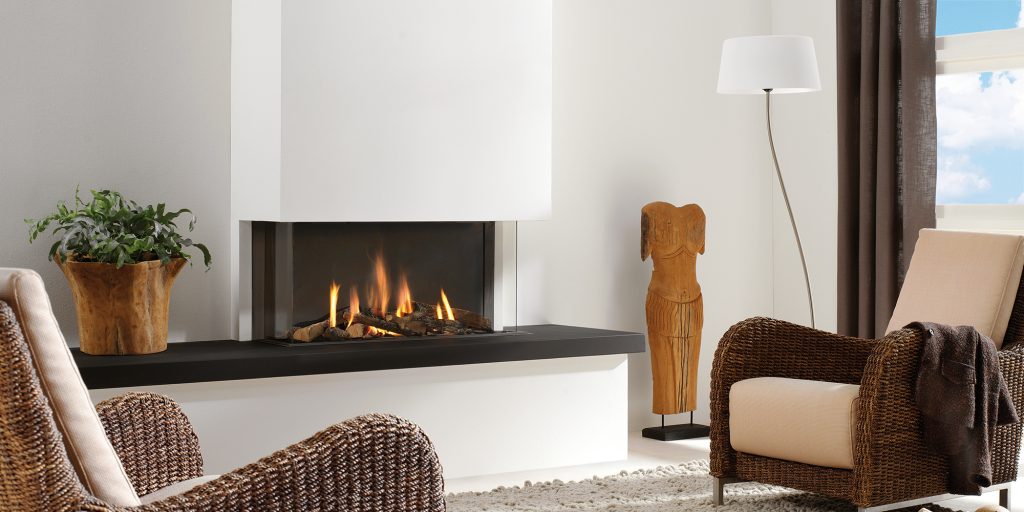 One theme you might find interesting is a rustic, natural option that incorporates wooden material and uses potted plants around it. A beach setting can also be achieved very easily with ocean colors and appropriate furniture.
Whatever theme you choose, the most important aspect is that you feel comfortable with and excited by the opportunities it presents. If you truly love the theme, you'll find that the decor ideas will spring forth with little to no effort on your part!
Modern Sensibility
Even those who prefer a more traditional style for their fireplace could benefit greatly from a hint of contemporary style. And there's no need to expend great time, energy, or money to give the fireplace this impression either!
Some simple tips to evoke modern fashion include the use of white coloring, hanging artwork around the fireplace area, and an experimental style for chairs or seating facing the fire pit.
Anything that will give the guest a sense of the 21st century will fit in quite nicely and give the fireplace an added sense of sophistication and beauty!