While buying curtains for your home you will have to choose from various types of drapes available in the market. If you want to customize your curtains then you will have to consider the types of custom drapes you can find at stores. They can be differentiated on the basis of various factors like type of curtains, opacity, style of attachment, style of curtain, materials used and pattern of the curtain etc. Brief information provided here under can help you to choose the best custom drapes for your home.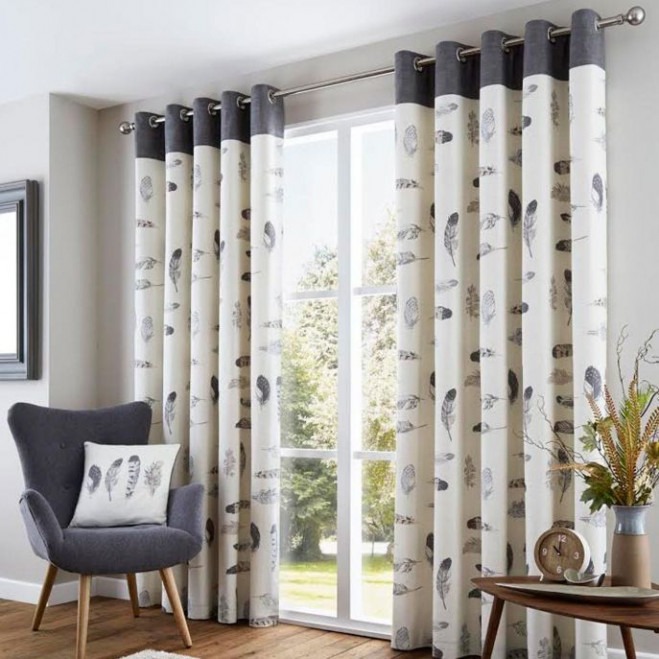 Types of Curtains
Panel Pair: This type of curtain is popularly used in contemporary and classic styles as it includes two separate curtain panels.
Single Panel: A single panel curtain covers the entire window.
Window Treatment Set: It includes everything required to create a full treatment of a window.
Valance: This is an option decorative short curtain that hangs at the top of main curtains.
Window Scarf: A thin long piece of curtain fabric that is hung from the top of the window like valance.
Liner: An add-on option normally used with see-through curtains to give then another level of versatility.
Opacity
Semi-transparent: They are made from semi-transparent fabrics to get most day-light in the room
Blackout: They are made of heavy materials to enter least amount of light in the room when they're closed.
Semi-Opaque: They provide more privacy than sheer curtains as they allow some daylight into the room when closed.
Style of attachment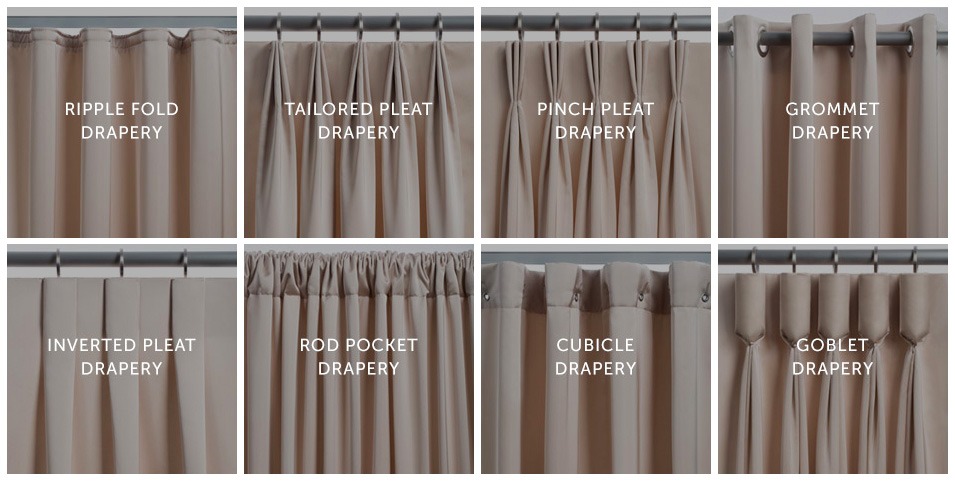 Grommet and Eyelet: The curtains of this type have large eyelets in the top of the fabric with reinforced grommets to insert rod.
Rod Pocket: In this type of curtain a pocket is sewn into its top end.
Hidden Tab: The fabric tabs used to hang the curtain are kept out of sight by adding them behind the curtain.
Tab Top: Into the top these curtains loops of curtain fabric are sewn to hang them
Style of curtain
Classic: The curtains of this type are popularly used in any room
Casual: They are normally used in kitchens, bedrooms and bathrooms
Modern: The curtains of this type are normally made of eco-friendly fabric with modern designs
Contemporary: They are made of nature inspired earthy and grey tones to give a fresh look of classic style
Materials used
Cotton: Different types of cotton curtains are popularly used for various types of applications
Linen: Though they are heavier than cotton still they are used casually due to easy maintenance
Velvet: Being heavier and opaque stuff velvet curtains offer more privacy and reduce noise pollution
Silk: Luxurious look of this fabric allows you to make different types of beautiful curtains
Lace: This fabric is used to give an airy, light and bright treatment to your window
Burlap: Though this fabric looks like linen but it is heavier than it
Synthetic: Being cheaper option to natural fabric it is exceptionally popular for curtains
Curtain Pattern
Patterns: The curtains made form patterned fabrics are more popular for every type of window treatment
Solids: Solid curtains are used in window treatments to express other patterns or colors as well as give a modern and clean look to the environment
Thus, you can use this information to choose custom drapes of your choice.