Trying to pick out the decor options for your boy's bedroom can be pleasant and exciting, but there's also a lot of hard work that goes into it! You might find yourself trying to strike a balance in choosing unique and creative design ideas that also showcase his personality and interests.
Fortunately, this process can be simplified with a few key tips to stick to that will save you a whole lot of frustration and headache. Here are decor ideas that are sure to be a blast!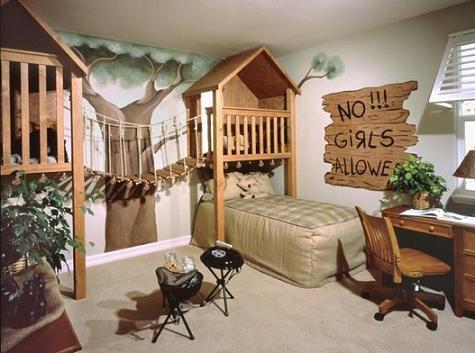 Base It on His Interests
This is the best and most basic way to start off the decor process. Ask yourself some simple questions: What are his hobbies and passions? What does he like to do more than anything? What is absolutely obsessed with?
The answers to those questions can become the core for the bedroom's design! While the rest of the options tie into this one, you can kick off your decor brainstorming by considering the broad styles you want to use: Whether that's a movie or TV show he's in love with (more on this later), his favorite sport, or a specific place that he likes to go to, the idea is to make sure it embodies his own personality.
Once you think about some of interests, then you can move on to the fun part, which is putting those ideas into action!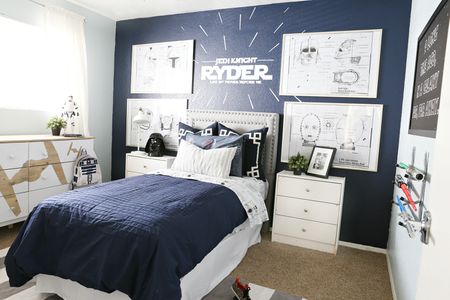 Choose a Theme
One fantastic way to let all the design elements come together perfectly and in synchronicity is to pick a theme. As you've probably already guessed, this is of course going to depend on the interests you just thought about!
If he's a fan of trains, for example, you could have the whole room designed around locomotive furniture, train tracks, and conductor references. Or maybe he's a massive lover of camping, in which case you might try adding some naturalistic flair such as logs, a tent around the bed, or branches and plants.
The theme possibilities are practically endless, so try to get yourself to think outside the box and see what kind of creative ideas you can come up with. And don't be scared to get quirky with it!
Add Interactive Elements
Nothing can bring life to the decor and theme better than giving your boy a way to interact with it and become part of his own world! While an interactive component isn't required to have a great bedroom design, it can be an added benefit and is something to at least consider.
A great idea here could be to include a part of the room designated for costumes. He can become all his favorite characters and heroes without ever having to leave one corner of his bedroom!
You might also try adding a play structure to the room that can let him climb and jump around while also keeping with the theme. Making the structure part of a bunk bed could be a wonderful way to have interactivity while also conserving space!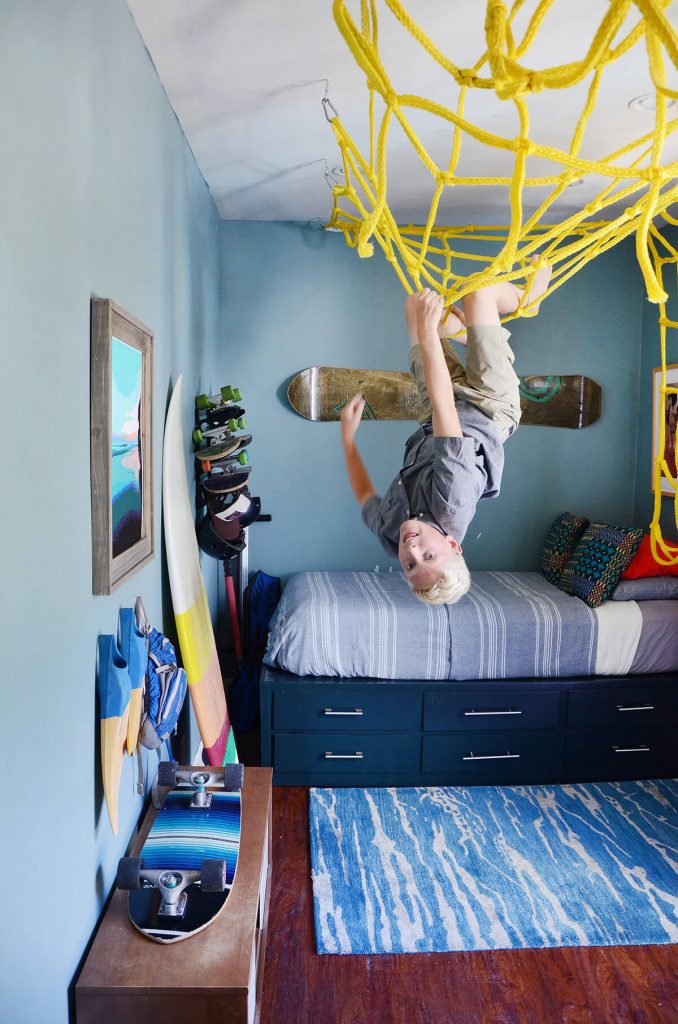 Borrow Ideas from Media
With so many film, television, book, and video game franchises out there, you might not even have to come up with a custom theme. Let Hollywood work its magic for you and give you a much needed second to relax!
One choice to consider might be a superhero themed room. You could base the design around the Avengers or even the entire city of Gotham! Alternatively, you might decide to go with a Star Wars theme and let him explore the uncharted territories of space.
A franchise-based theme doesn't have to lack inventiveness either! Even when you start thinking about pre-created worlds like a Super Mario themed room, you'll be surprised at how quickly the ideas start flowing.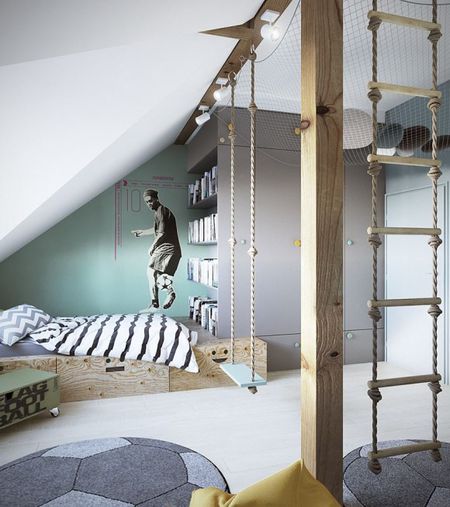 Include Games
Finally, there's the option to really take the bedroom up a notch by mixing in some gameplay! There's a range here as wide as your imagination, from sports to arcade classics to tabletop gaming.
Using some wooden floors and throwing up a hoop could easily turn a boy's bedroom into his own private basketball court. Or maybe he's more of a soccer fanatic, in which case you can put up some nets and let him score a few goals!
If sports aren't so much his thing, it's always possible to set up a table for card and board games and it also requires very little effort on your part. Whatever games he prefers, the crucial thing to keep in mind is to give him the opportunity to experience them in his own bedroom!