Whether you are building a new home and need to decide on a garage door, or you just want to freshen up or replace an existing garage door, deciding on a type and design can be difficult.  There are several different styles and types to choose from, and it can sometimes be hard to picture the final product on your home.  Not only that, but each type has their own pros and cons that must also be considered as well.
When choosing a garage door you will have to consider multiple pros and cons of each type of door.  Think about how you want to use your garage for the most part – for vehicles, for storage, as a workshop?  All of the above?  Also consider how tall your vehicles will be, and if you will be putting any sporting equipment on the roof such as surfboards, kayaks, and bikes.
Let's take a look at the main types of garage doors:
Sectional
Sectional garage doors are divided into horizontal sections that hinge and roll up on tracks.  These are one of the most common types of garage doors when someone wants an automatic garage door opener.  There are a huge range of styles for these doors and they come in a variety of materials, finishes, and decorations such as windows.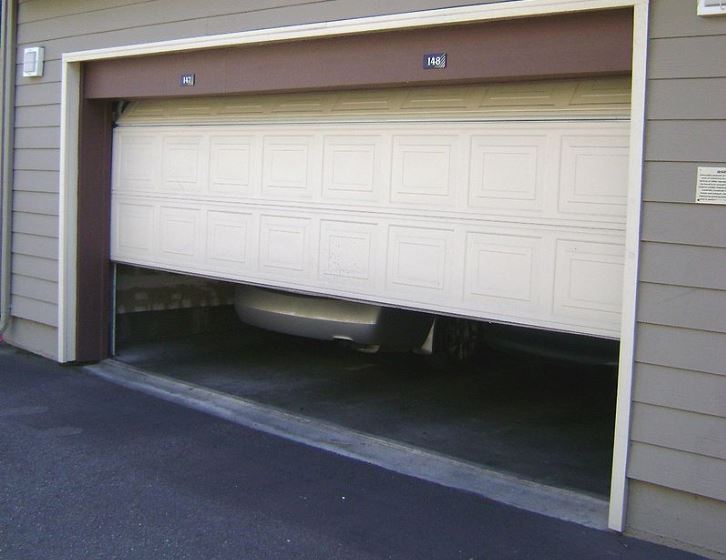 Pros:
Great with automatic openers
Wide range of styles
Don't stick out from the garage when opened
Generally quiet
Cons:
Take up space in the garage, on the ceiling.  Can reduce ceiling height when open.
Canopy
There are two types of canopy garage doors.  These are doors made of a single piece (not sectioned).  Protruding canopy garage doors stick out a bit from the garage when opened, and retractable canopy doors fully slide all the way into the garage.  These doors can be operated by hand, or they can have automatic openers.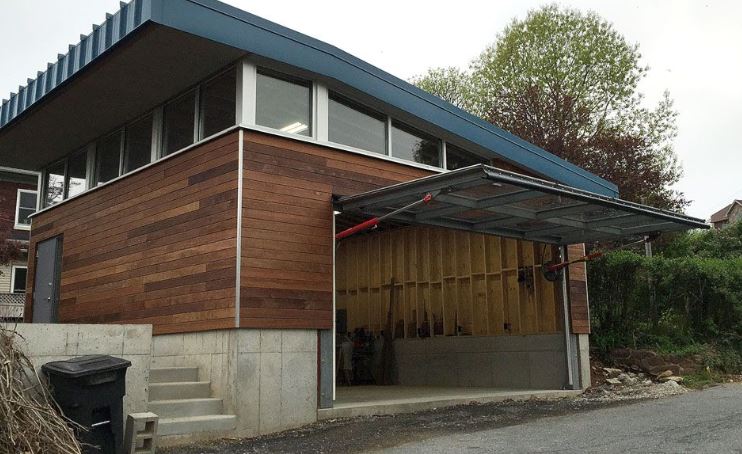 Pros:
Wide range of style options without hinges or sections to limit things
When balanced properly they can be easy to open manually
Can sometimes be used with automatic openers
Cons:
Need space to open
Can take up space on the ceiling area above the door
Side Hinged
Side hinged garage doors are more traditional, opening inwards or outwards on hinges like doors.  There are pros and cons to this design as well.  They have a more classic look and can seem more "rich" in appearance than typical Sectional or Canopy garage doors.  These are also called carriage or carriage house doors.

Pros:
Can open one without the other being open.  Nice for those who have a workshop in their garage
Look more "luxurious"
Very simple mechanism to maintain
Easy to open and close by hand
Cons:
Swing inwards or outwards and require space to do so
Don't often work well with automatic openers
Can be less secure vs vertically opening doors
Roller Doors
Roller doors are one of the more space saving garage doors that you can have.  They are made up of very small sections and roll up into a coil above the door.  These doors are typically a bit more industrial and you can lose a bit of styling advantage vs other types of doors.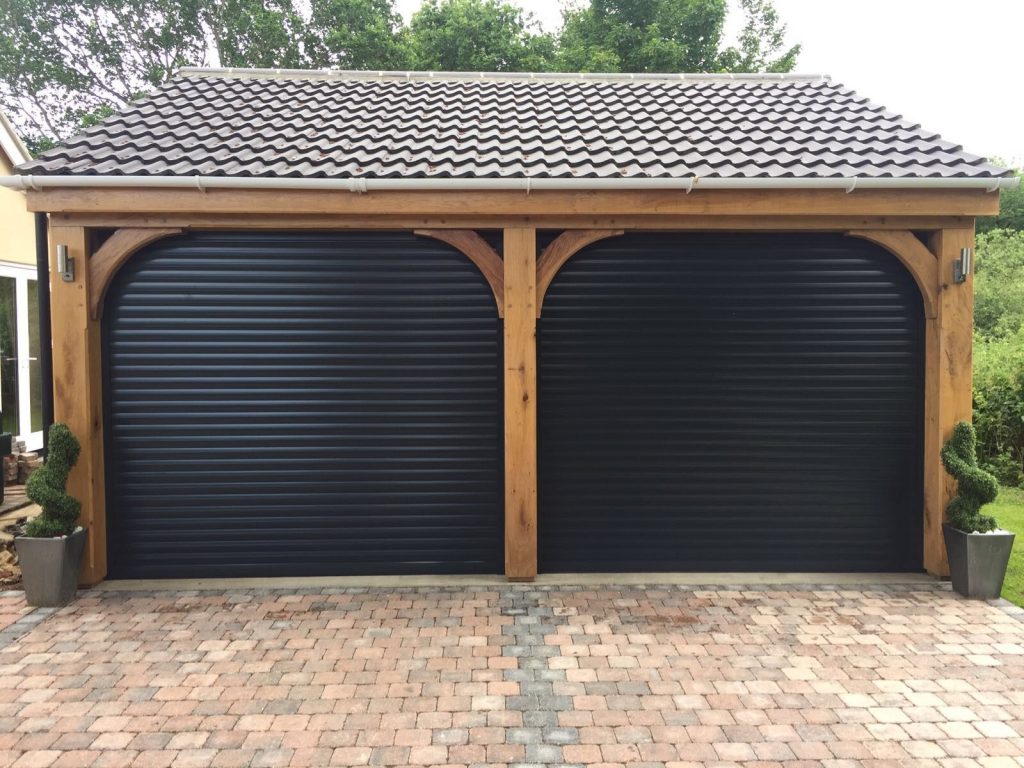 Pros:
Saves the most space of all the garage door types
No swing in or out
Can be very secure (often used in industrial storage units)
Can also be used with automatic openers
Cons:
Industrial looking, less suited for homes
Can be pricey
Less design options
Garage Door Materials
There are a few different types of materials that you can use for your garage doors.  However, your options can sometimes be limited to the type of door you select.  For example, you won't be able to have a wood roller door, as those are generally made of metal.
Wood
Wood is the most basic garage door material.  Most older homes had wooden garage doors.  Luxury homes often have wood garage doors as this is a more luxury option that needs maintenance to look its best.
Vinyl
Vinyl doors are cheap and easy to maintain.  They are also marketed as being difficult to dent and damage, and therefore may be more suitable for families with children that might be apt to end up hitting it with a baseball or other object.
Aluminum
Aluminum doors are lightweight and easier to prevent from developing rust.  However they can be prone to dents.  They are available in a variety of finishes and colors.
Fiberglass
Fiberglass doors are less prone to denting but they can break if hit hard enough.  These types of doors can be in a variety of colors and shapes.  They are often made of two layers and filled with insulation.