When you find yourself trying to decide upon a design and layout for your home staircase, it can be more than a bit of a challenge to pick something pleasant, unique, and in line with your own personality. This can lead to a long, frustrating experience if you end up unable to make a decision that feels right for you!
However, there are some quick, brainstorm-sparking tips you can keep in mind that are sure to help you choose a design you feel good about. Here are 10 of the best staircase design ideas out there!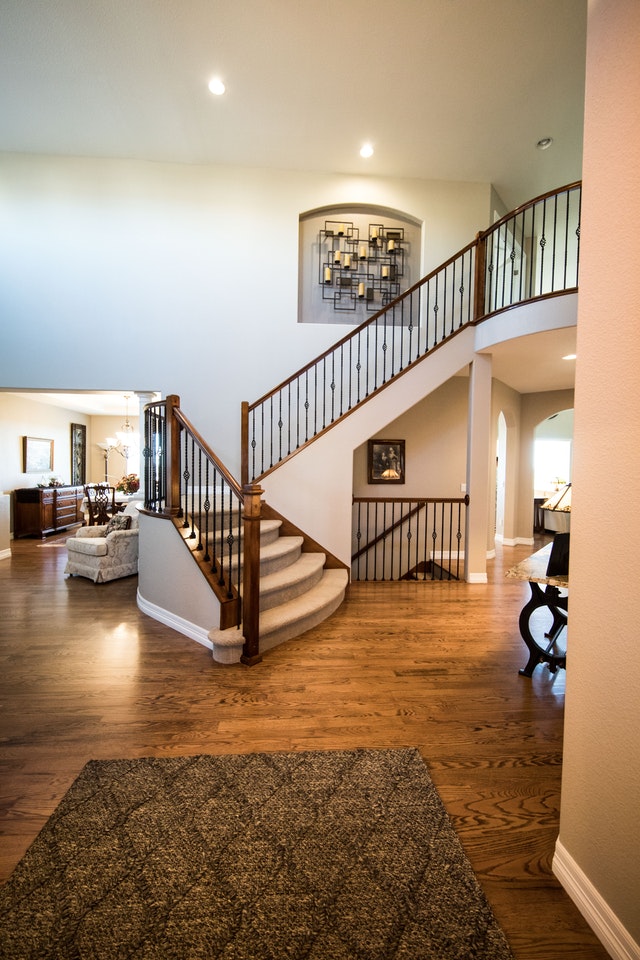 Widening Stairs
A simple trick you can use to create a grand, majestic effect for your staircase is to have the stairs gradually widen as they move downward. This will cause them to expand as they meet the ground level and narrow as they move upward, giving the transition an extra impact.
It's subtle, but it has a dramatic and creative energy to it!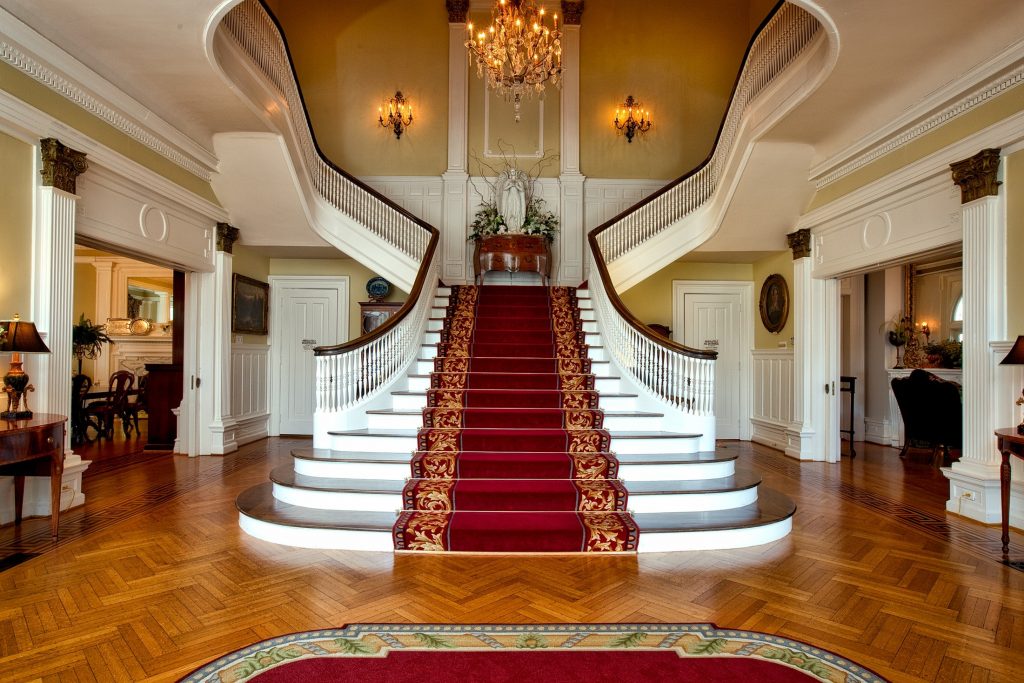 By the Entrance
Often staircases can have the unintended side effect of blocking guests' view of the ground level of your home. While you, of course, want the stairs to be a noticeable part your home design, they probably shouldn't come at the expense of the rest of the house!
This problem can be easily remedied by having the stairs placed at the side of the entryway, freeing up space for visitors to get a good look at the rest of your home decor.
Concealing Feature
On the flip side, there can also be benefits to having certain selected parts of the home concealed by the staircase. A good idea here could be to use wall covering to hide, for example, a basement entryway.
This just goes to show that certain features can depend entirely on your design vision and there are no universal 'good' or 'bad' choices here!
Light and Dark
A brilliant and often utilized design principle is the contrast between light and dark coloring. With your stairs, this can be accomplished by using a white base and combining it with dark wooden handrails or stair treads.
Having these light and dark features can be a fantastic way to create a big design impact by using the principle of opposing colors!
Winding Layout
Winding staircases can be a perfect design choice, for a couple of reasons. Firstly, they give an elegant and sophisticated tone to your stairs. And secondly, they are a great attention-grabber for when guests first enter the home!
If you're looking for an easy idea to spice up your stair design and make it more noticeable, it doesn't get much better than this.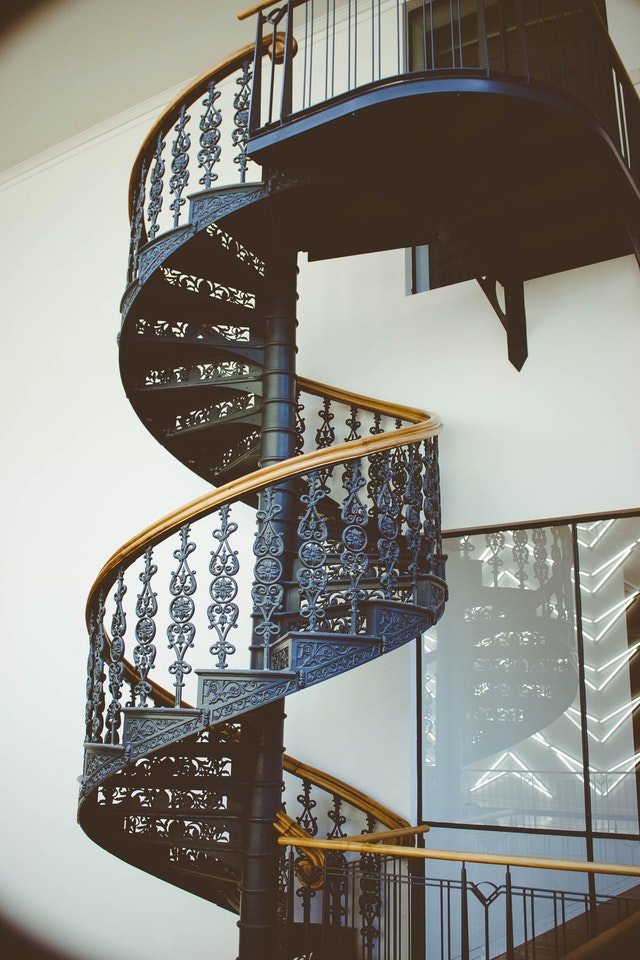 Storage Possibility
If functionality is also a primary concern for you in addition to aesthetics, then it would be a very good idea to have your stairs incorporate storage space into the mix. One neat idea could be to have row of drawers built into the stairway, with a cabinet for large items that need to be stored.
Allowing Space
Designing your staircase to accommodate more space on the ground floor is often a wonderful idea. Consider having the stairs adapt to the openness of the area around them rather than the other way around!
This also frees up possibilities for your other home decor projects while still being able to afford the staircase a sleek and pleasant design.
Using Patterns
You can't go wrong with adding some geometric patterns! A creative tip here is to utilize a stair runner with patterns, especially if you're trying to give a traditional staircase design a more modern atmosphere. The patterns can make a great combination with elegant and old-fashioned wooden elements to give a distinct flavor to your home stairs.
A Natural Feel
If you want a rustic air for your staircase that recalls woodland living, there are no shortage of options! Try adding some striking wooden features to the staircase; depending on your preferences, you can make them the star of the show or let them have a more behind-the-scenes role in cultivating this wildlife mood.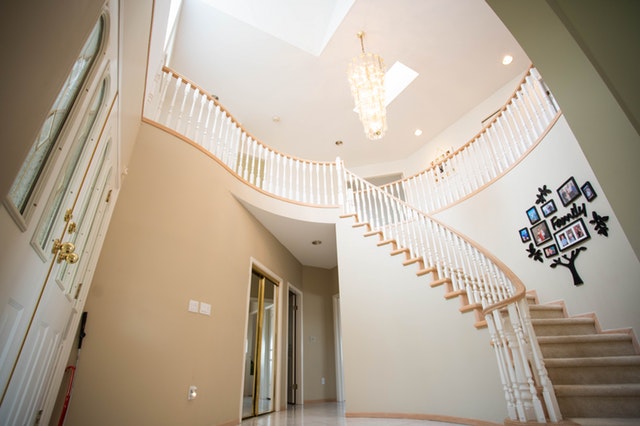 Wrapping Design
One last idea that is at least worth considering is a staircase that wraps around part of the home. This has the double benefits of freeing up some space on the ground floor while also creating a bold and impressive style to it!
If you want to include a stunning and regal impression with the design of your stairs, try thinking about this wrapping design a little more and picture the image it would make for your home!