Whether you rent or own your living quarters, you can use easy home decorating ideas in order to make your place enjoyable. From rustic decor to sleek modern designs, you have a wide range of styles available in stores today. Use these suggestions to get started on your home decor:
You should concentrate on one room at a time. Otherwise, you can end up with several partially completed projects. Start with your living room or kitchen area and then work your way around the home. Plan from the most used room to the least.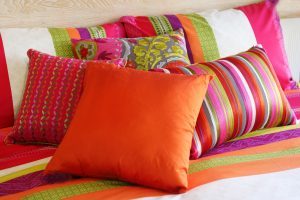 You can fix up some old furniture and give it a fun galaxy look for a small amount of money. Rather than spending cash on a new set of tables, grab some from a yard sale and sand away the finish. Paint them black and then use your favorite galaxy colors and sparkles to simulate outer space. Use a sealant when complete.
If you like aliens and outer space themes, you can continue the look by making or purchasing a few spaceships and fan merchandise from your favorite space related franchises. Use strategic shelving throughout the room for item display.
Even if the space motif is not up your alley, there are still plenty of great decorating ideas that you can use to spruce up your home. For instance, mirrors are a fantastic addition that make rooms look larger and maximize light effectiveness. Consider where natural and artificial lights will be reflected throughout the day during placement.
If you have an exceptionally large room, you can bring the seating closer together to make it more intimate. While great rooms can be wonderful for large gatherings, it can be difficult to create a close atmosphere with only a few people. This will help to take care of that.
Quite often, people worry about being able to keep their decor up to date without spending a fortune. One way to accomplish this is to purchase your primary pieces in neutral colors. Then, you can use colorful and seasonal accent items to bring in a fresh, new feel.
For instance, you might decorate your parlor in beige and ivory. In the fall, you can utilize pumpkin and related harvest colors to create a warm, inviting feeling. During the spring, pastels and florals will be in order. A few throw pillows, a rug and two or three other items should suffice.
Switch out the hardware in your bedroom and bathroom cabinetry. If you rent your home, save the other units in a clearly marked container. The new pieces will brighten up the room and can be chosen in bright, bold designs. This can also be a way to add some seasonal flair to a room.
These home decorating ideas are inexpensive and easy to accomplish. You can use them whether you rent or own your home. Have fun and remember that you are creating your own unique style. Make decisions based on your own aesthetic desires, not that of someone else. After all, you are the one who lives there!